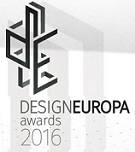 OHIM recently announced the first edition of DesignEuropa Awards. The DesignEuropa Awards celebrate excellence in design and design management among Registered Community Design (RCD) holders, whether they are individual right holders, small businesses or large enterprises.
This award seeks to recognise companies and designers that have brought outstanding design to the market with the protection of the Registered Community Design.
Design is a key driver of innovation and growth. Design-intensive industries generate 12% of all jobs in the European Union and almost 13% of its GDP. Companies that own designs have revenue that is 31% higher per employee than firms that do not.
The DesignEuropa Awards categories are:
The Industry Award
This category is for RCDs owned by companies which have more than 50 employees and over €10 million in turnover/€10 million balance sheet total.
The Small and Emerging Companies Award
This category is for RCDs owned by companies which have fewer than 50 employees and less than €10 million turnover/€10 million balance sheet total or ompanies established after January 1 2013, regardless of their size
The Lifetime Achievement Award
This category is reserved for individual designers with a significant body of work of aesthetic value, created over the course of a career, which has also had a demonstrable impact on the marketplace. Nominees in this category must currently use or have used the RCD system during their professional careers.
Four finalists will be chosen by the jury in both the Industry and Small and Emerging Companies categories, after the entry period for the Awards closes on July 15, 2015. The names of the finalists will be announced on October 15, 2016, through OHIM's website and its social media channels, and will be included in official Awards publications.
The award ceremony will take place in Milan, Italy, on November 30, 2016.