Croatia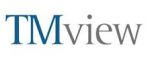 TMview's visual search facility, which allows users to search for trade marks in the world's largest free, online trade mark database, has been extended to one more intellectual property office.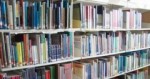 Od 15.10. do 15.11.2014. održava se manifestacija Mjesec hrvatske knjige. Tom će se prigodom u knjižnicama diljem Republike Hrvatske održavati brojne aktivnosti. Cjelokupni program događanja možete vidjeti na:http://issuu.com/knjinicegradazagreba/docs/mjesec_hrvatske_knjige_2014.Državni zavod za intelektualno vlasništvo pridružuje se već tradicionalnom obilježavanju Mjeseca hrvatske knjige i poziva sve zainteresirane da na Dan hrvatskih knjižnica, 11.11.2014. posjete knjižnicu Zavoda koja […]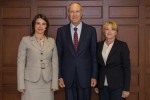 U Ženevi je od 22. do 30. listopada 2014. održano 54. godišnje zasjedanje skupština Svjetske organizacije za intelektualno vlasništvo (WIPO), na kojem je sudjelovala delegacija Republike Hrvatske u sastavu: gđa. Vesna Vuković, veleposlanica pri Stalnoj misiji Republike Hrvatske pri UN-u u Ženevi, gđa. Ljiljana Kuterovac, ravnateljica Državnog zavoda za intelektualno vlasništvo (DZIV) koja je ujedno […]

Nikola Tesla, one of the world's greatest scientists and inventors of the 19th and 20th century, was born on 10 July 1856th in the village of Smiljan (Ličko-Senjska County). By the decision of the Croatian Parliament, July 10 has been declared a National day of Nikola Tesla, the day of science, technology and innovation.On the […]

Od 30. lipnja do 4. srpnja 2014. godine u Zavodu u radnom posjetu u okviru projekta Europske komisije TAIEX boravila je delegacija Državnog zavoda za industrijsko vlasništvo Republike Makedonije.U okviru posjete, službenici Zavoda podijelili su s kolegama iz Makedonskog zavoda svoja znanja i iskustva u pogledu procesa pristupanja Republike Hrvatske Europskoj uniji, kao i iskustva […]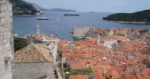 U Dubrovniku će se od 26. svibnja do 06. lipnja 2014. godine nakon jednogodišnje pauze po šesti put održati Ljetna škola za intelektualno vlasništvo u organizaciji Akademije Svjetske organizacije za intelektualno vlasništvo sa sjedištem u Ženevi, Švicarska, u suradnji s Državnim zavodom za intelektualno vlasništvo i Sveučilištem u Dubrovniku.Ljetna škola u trajanju od dva tjedna nudi neprocjenjiv […]
The World Intellectual Property Organization (WIPO) is organizing two-week Summer School on Intellectual Property (Summer School), jointly with the State Intellectual Property Organization (SIPO), Croatia, and the University of Dubrovnik from May 26 to June 06, 2014.The Summer School offers an invaluable education program in the whole area of intellectual property (IP). Thirty places will be made available […]
Nakon što je ovogodišnje redovno zasjedanje skupština Svjetske organizacije za intelektualno vlasništvo (WIPO) održano u listopadu prekinuto bez da je postignut dogovor o više točaka dnevnog reda, uključujući i najvažniju, usvajanje Programa i proračun WIPO-a za dvogodišnje razdoblje 2014/2015, sazvano je izvanredno zasjedanje skupština WIPO-a. Izvanredno zasjedanje na kojem je Republiku Hrvatsku predstavljala delegacija u […]
Europski patentni ured (EPU)  17. prosinca 2013. dovršio je projekt uspostave usluge strojnog prevođenja patentnih dokumenata, Patentni prevoditelj (engl. Patent translate), kojim je osigurana opsežna višejezična platforma za pristup patentnim informacijama. Uključivanjem i posljednje grupe od osam jezika, među kojima je i hrvatski jezik, usluga sada nudi trenutno (on-the-fly) prevođenje patentnih dokumenata na engleski i s […]
Od 17. prosinca 2013. podaci o žigovima Savezne službe za intelektualno vlasništvo Rusije (Rospatent) i Ureda za patente i žigove Sjedinjenih Američkih Država (USPTO) dostupni su za pretraživanje uz pomoć TMview alata za pretraživanje. Ovim posljednjim proširenjem ukupan broj ureda koji sudjeluju u projektu TMview popeo se na 34, a uz dodatnih više od 400.000 […]
Organized by the state authorities involved in the implementation of intellectual property regulations, the action "Stop counterfeiting and piracy" was held in Rovinj to raise the awareness of the negative consequences caused by infringements of these laws. Participants were able to see counterfeit / pirated goods which have been retained and confiscated by the state […]

On 1 July 2013 Croatia became the 28th member state of the European Union. This will have the effect of extending the geographical scope of Community trade marks and Community designs, to include Croatia. An important step is the integration of Croatia's trade mark data into TMview, a database with around 11 million trade marks […]
Mrs. Ljiljana Kuterovac, Director General of the SIPO has been appointed to the position of member of the Supervisory Board of the Academy of the EPO by its Administrative Council at the 135th session. The appointment is for a three-year term starting on 20 March, 2013 and ending on 19 March 2016.
Mr. António Campinos, the president of the Office for Harmonization in the Internal Market (Trade Marks and Designs), (OHIM), issued a statement regarding the upcoming accession to the European Union of the Republic of Croatia. In the said statement, he emphasized that the accession will provide for the extension of EU trademarks to the Republic […]