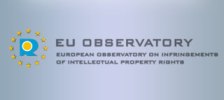 An OHIM knowledge building conference on counterfeiting of cosmetics, perfumes and luxury goods has taken place from 3 to 5 June at OHIM in Alicante. The event, part of a series of similar events targeting various sectors, is co-hosted by OHIM, through the European Observatory on Infringements of Intellectual Property Rights, Europol and Eurojust. Speakers and attendees are experienced investigators from customs and police, public prosecutors, private stakeholders – such as brand protection managers from industry – and policy makers.
Over the last three days they have been debating on best practices and new cooperation opportunities to tackle IP crime. The event has also provided an opportunity to reinforce operational ties between enforcement authorities and businesses, to identify bottlenecks as well as highlight new areas of cooperation in the fight against counterfeiting in the sectors of cosmetics and luxury goods.
Sales of counterfeit cosmetics, perfumes and other personal care items throughout the EU deprive legitimate businesses, notably small ones and retail shops of significant revenue each year, and bear important employment consequences. According to an OHIM report published in March, this economic loss results in the direct loss of more than 50 000 jobs and is estimated at almost EUR 5 billion, representing almost 8% of the sector's sales. For luxury goods, particularly watches and jewellery, the social and economic impact of counterfeiting is expected to be even higher given the size of the sector.
Source: European Observatory on Infringements of Intellectual Property Rights