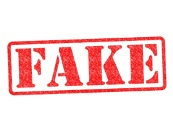 The activities of wholesale and retail trade of clothing and footwear are important across the EU, whilst a large proportion (approximately 50%) of manufacture is located in Italy. Of the 647 thousand enterprises in this sector, 64% are engaged in retailing.
For the EU as a whole, the estimated total counterfeiting effect amounts to 9.7% of consumption (€26.3 billion). This is a direct estimate of sales lost by legitimate industry in the EU each year due to counterfeiting in this sector, including losses in manufacture, wholesale and retail trade sectors. Since the legitimate industry sells less than it would have in the absence of counterfeiting, it also employs fewer workers.
In collaboration with Europol, in April 2015 OHIM published a situation report on counterfeiting in the European Union. The report presents several case studies concerning clothing and shoes, considered one of the most commonly detained type of article at EU external borders, according to EU customs statistics.
Notably a joint operation carried out by the Spanish National Police and the Portuguese Food and Economic Safety Authority in 2013 demonstrated the highly organised nature of groups involved in the production and distribution of counterfeit goods and uncovered a criminal network comprised mainly of Moroccan nationals, specialised in the manufacture and distribution of counterfeit clothing and accessories and operating from the north of Portugal, where the majority of Portugal's textile industry is located. This report also highlights the involvement of Chinese organised criminal organisations in the production and distribution of counterfeit textiles and in the provision of victims of human trafficking in textile workshops.
Finally, the report also showcases the increasing use in recent years of social media to advertise counterfeit goods. Traders openly publish photo albums on their Facebook pages, containing images of available counterfeit merchandise, notably clothing and footwear. In most cases, the trader will post the items to consumers but some offer a collection and/or delivery service. Social networking allows consumers to recommend traders to friends and associates, resulting in some traders having in excess of 1,000 'friends' to whom they can sell items.
Source: European Observatory on Infringements of Intellectual Property Rights